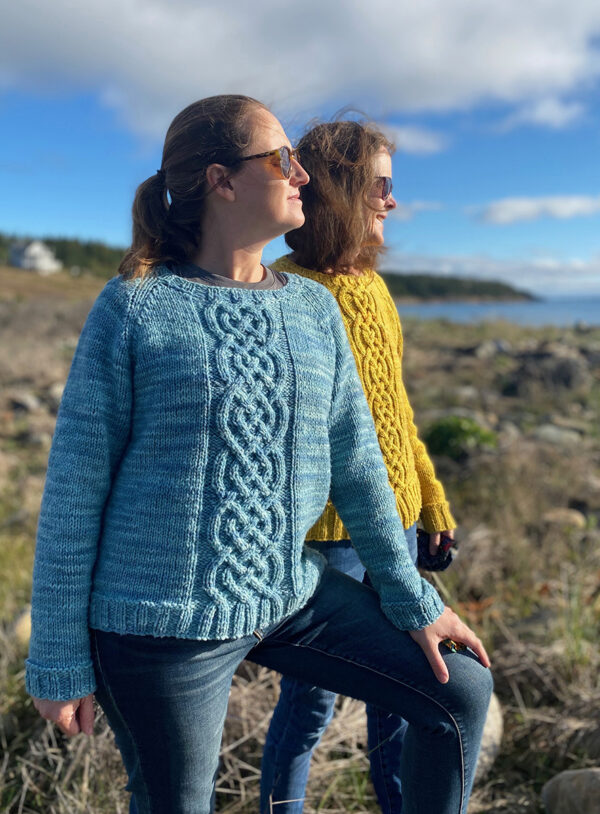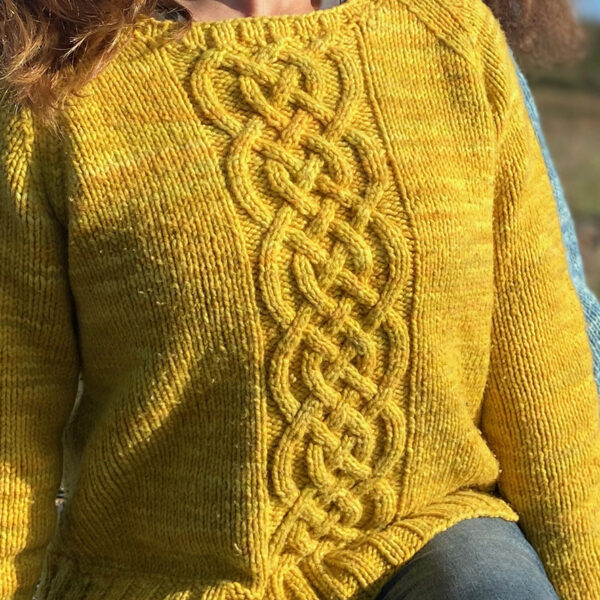 The Seaforth Pullover
See our webstore for kits
The Seaforth Pullover is a nod to the fisherman sweaters of the past. Knit using our regionally sourced Canadian spun and dyed Wonder Woolen this sweater makes a fantastic outerwear sweater for chilly fall or spring days.
Knit with 5″ positive ease and boasting a Saxon Braid cable, this sweater is knit flat so colour pooling can be more controlled, also having side seams and sleeve seams provide the sweater with more overall structure. The raglan is knit in the round (using 2 balls to break up pooling) because piecing together the sleeve with front and back would be too bulky.
If you choose to convert this sweater into the round, it is recommended to knit from two balls to break up the pooling effect.