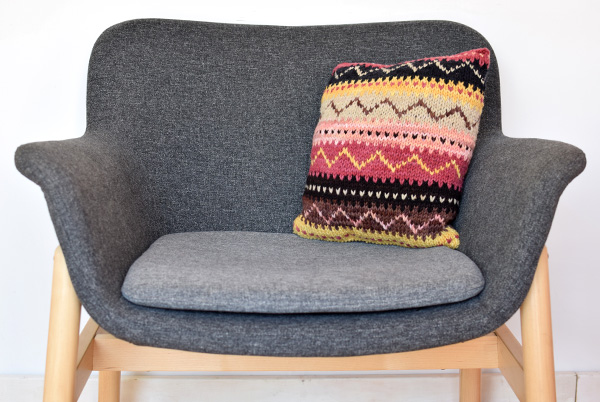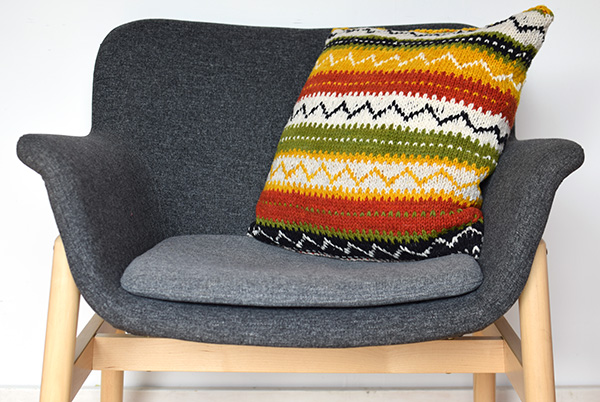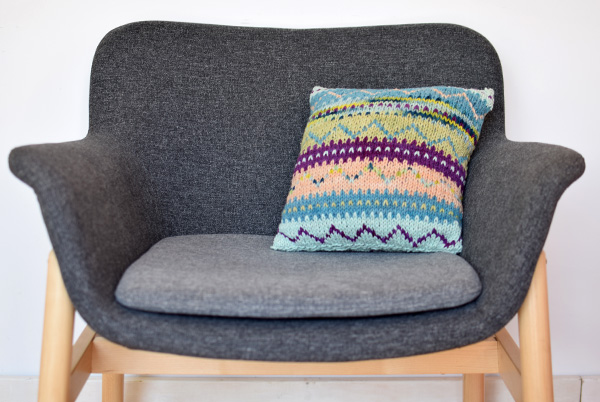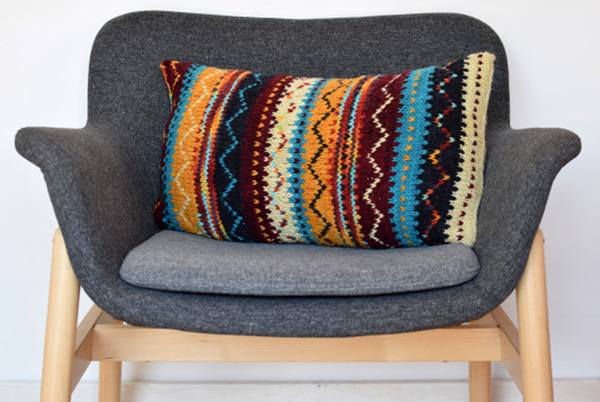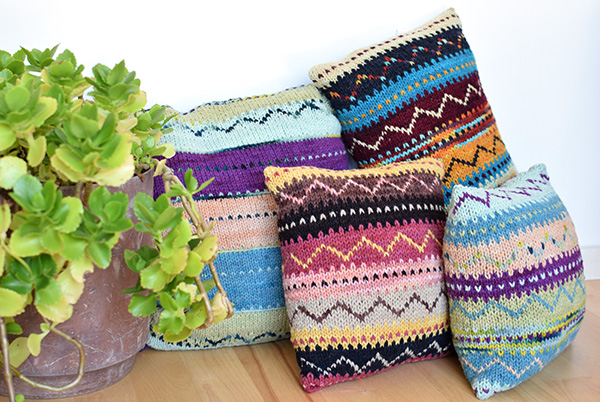 Wonder Woolen Pillow Pattern
See our shop for dyed Wonder Woolen colours avaiable in SUBTLE & VARIEGATED colours

This pillow pattern is inspired by Striped Kilim rugs and Fair Isle style knitting. Knit using a two colour stranded knitting technique. Once you have this technique nailed start having fun with colour and fill your home with exotic styled textiles.
Pick a colour to start creating stripes, using the dot and wave patterns as you please. Use the dovetail pattern to switch the stripe to a different colour, or switch colours at the end of the round.
Hint: Think asymmetrical, one end not the same as the other, working a landscape, using gradients, rainbows and contrasts from light to dark including pops of colour, trying to evenly use the colours you have. Don't worry about bits that you do not like – leave these in as they will add to the overall discord and harmony of your design.
Patterns is written for 3 sizes – 14″x14″(14″x24″, 20″x20″)